Looking for 1-2-1
Ecommerce coaching or mentoring?
Maybe someone who has the experience to mentor you and help you to grow your ecommerce business?
What about someone who actually breaks things down into 'plain English'? (If so, click video below or keep reading.)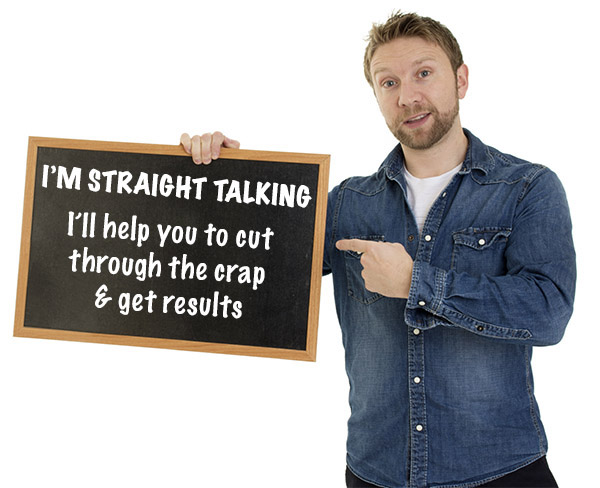 If you found yourself nodding to all of those then you're in the right place.
My name is Matt Thorpe, I'm the owner of Grasshopper Digital, and I've been providing ecommerce coaching to businesses of all shapes and sizes for the past 20+ years. 
To date, I have coached over 250+ individuals and ecommerce businesses. There's been a great mix of newbies, start-ups, medium-sized stores, and even international brands.
Some came to me for ecommerce coaching, some for mentoring and accountability, and others for training on the digital marketing side.
Ultimately, they all had one thing in common. They wanted to grow their sales.
That is where my expertise exists.
Whether you want to launch a new ecommerce business, grow the sales of your existing ecommerce store, or drive more revenue from your existing customers, I can help you.
Why choose me to coach you?
A few ecommerce brands I've worked with
Areas of digital & ecommerce I coach on
What my clients say about my ecommerce coaching I've had a couple of calls with Matt so far and both times he was extremely helpful and gave me a lot to think about. He clearly has a lot of knowledge when it comes to SEO and gave me some useful feedback on how I could improve my website, sales and marketing. Matt has been a fresh of breath air! His honest approach and identifying areas for moving forward has been a great help! We came away from our first call with an action plan which is exactly what we needed. We would highly recommend his professional and comprehensive service to any business! Thanks Matt!
Amy Victoria
Start Up Founder Matt was incredible. Really understood the business and offered specific guidance based on his experience. Lot's of great insight which will be helping us to move forward in our branding and marketing. Will definitely be engaging again as 'course correctors' in a couple of months time Originally booked a 1 hour meeting but we ended up chatting non-stop for 2 hours about my business and ways to improve it. Matt is very knowledgable, clearly very experienced with SEO (I mean he came up on page 1 of google when I searched 'business coach'), and I've got some strong action points. Thanks Matt.
Carl Wakeford
Fitness Coach Matt did an excellent job with our website audit. The audit was in depth but more importantly easy to understand and follow along. Not only did the report highlight areas we can improve, but it explained in detail exactly how we should go about it.

I have no problem recommending Grasshopper to anyone. 5/5. Matt has provided excellent advice, and I would strongly recommend his services no matter the size of the problem. He identified solutions that are not obvious, and drew on his experience working with large and small clients alike. An hour of his time was good value for my money.
Chelsea Bridge Clinic
Managing Director Working with Matt I found to be one of the best decisions I've ever made in my life. His attitude, approach, knowledge and experience is awe inspiring. He is blueprint of were you want to go. A compass of direction, formidable and absolutely wonderful. I look forward to more communication with him as I try to expand my business via ecommerce.
Alexander Usmani
Managing Director
Do you want to leave it to chance?
Or maybe benefit from my experience & knowledge learned over 20+ years.
Running a successful online store is more than just setting up a shop. It's about:
Getting the right people to your store
Catching their attention
Earning their trust
Making them want to own your products
Keeping them loyal
Most ecommerce stores fail at 3 of these. I will work with you to ensure you have all 5 bases covered so your store converts and grows rapidly.
Ecommerce Coaching Pricing
I'm not here to send you broke before you've even started. My ecommerce coaching is flexible, based on how much hand-holding and mentoring you think you need. 
I usually kick things off with a 1-hr introductory session. This allows me to understand the business, what's working and what isn't. 
If you're thinking of starting an ecommerce store, then we can review your ideas and plans. 
Regardless of your current situation, we will cover a lot of ground in 1 hour, and you will walk away with firm actions to move your business forward. 
My ecommerce coaching and mentoring starts at £95 + vat per hour. Multi-session packages are available on request.
Ready to get started with some ecommerce coaching?
Type your contact details in the form below and let's get the ball rolling.